Boost Operational Agility
SPARKL® provides insurers with a new way of building re/insurance contracts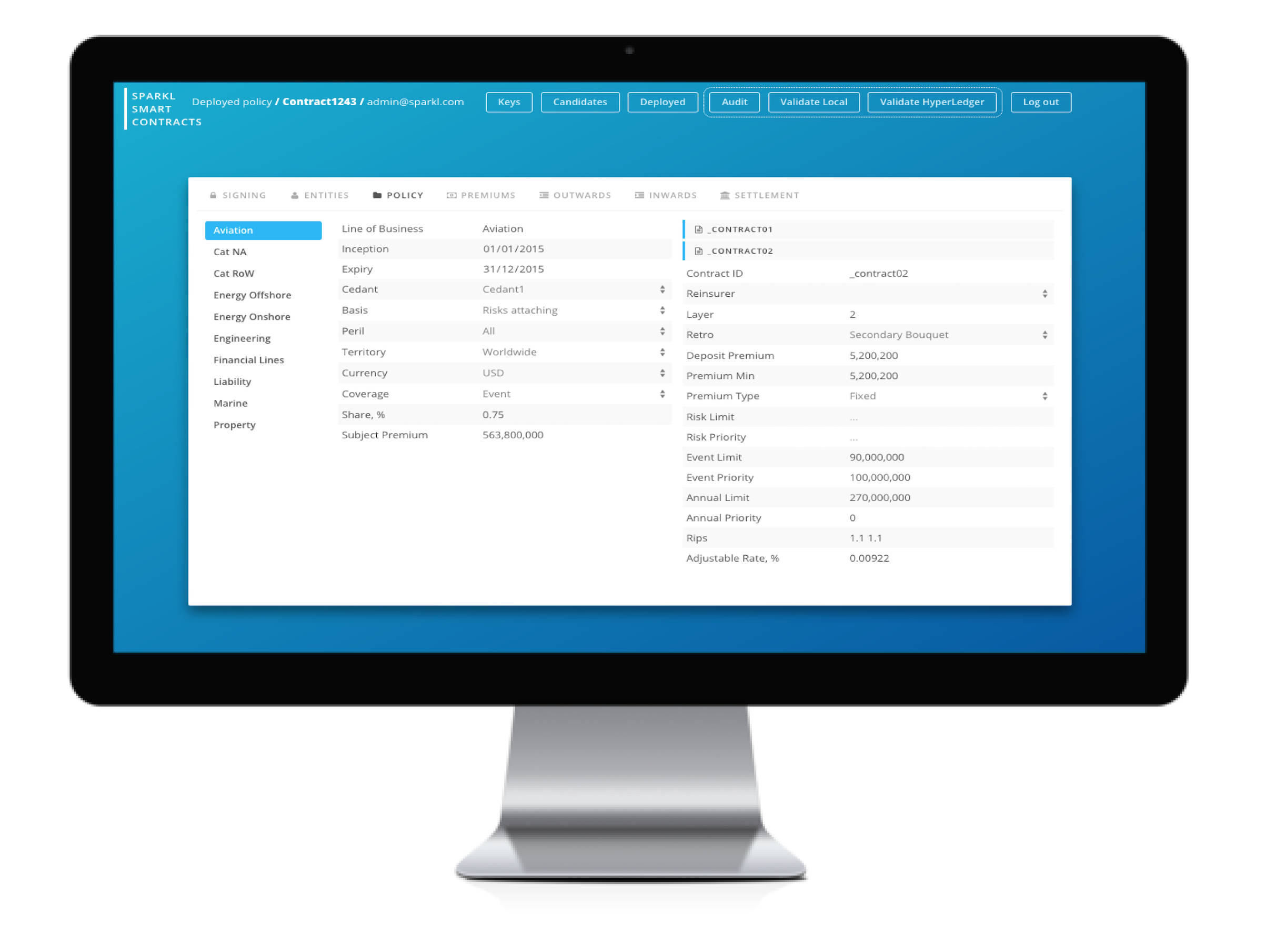 Distributed ledgers have kickstarted an industry-wide effort to cut cost and improve agility in risk management - but it's common knowledge that code-on-chain only solves part of the integration problem. Learn how Clear Box® configuration lets you model, sign and deploy blockchain-secured smart policies for scalability, security and flexibility.
Insurance complexity blocks innovation
Code-on-chain is hard to read and manage
Bespoke solutions are insecure and slow to deliver
Automate your insurance programs using smart policies
SPARKL provides a new and efficient way of handling re/insurance contracts - the smart policy. We leverage blockchain technology to provide a powerful tool for the design, execution and enforcement of multi-party smart policies, with a tamper-proof audit trail.
Model, sign and deploy smart insurance policies
SPARKL smart policies can be customised to hold the terms and legal clauses you need to execute complex business processes, such as inwards, claims and settlements.
Policies are written either directly using our declarative Clear Box® configuration, or you can choose to use a custom domain-specific langauge (DSL), designed for a re/insurance business context. This allows for a clear approach, meaning everyone on your team can understand the policy.
Integrate with any legacy and external systems
Integrating SPARKL with your favourite technology stacks - including any existing systems you may have - is completely straightforward. You can use best-of-breed business analytics and reporting tools, building on the tamper-proof audit logs. Anomaly detection and remediation of compliance failures have never been easier.